For thousands of years, trust has been paramount to building sustained competitive advantage in business and lasting personal relationships. Trade deals in ancient Greece and other parts of the ancient world were based on trust built through relationships and the mutual benefits of importing or exporting goods, ideas, and technology.
So it's not surprising to see that highly trusted brands are seven times more likely to be purchased1, and those businesses tend to outlast their competition. While businesses have always relied on trust to thrive, customer expectations regarding trust have evolved, particularly with rapid acceleration and continued shifts to digitisation. So how do companies and governments build trust in a digital economy?
What is Digital Trust?
Digital Trust has many dimensions today – in order to be trustworthy, technology must be secure (e.g. ensuring confidentiality, privacy, integrity, and availability) as well as responsibly used (e.g. ethical, transparent and accountable).
Trust takes years to build, seconds to break, and forever to fix
We have seen trust erode when one or more of these dimensions goes horribly wrong. Think Facebook's Cambridge Analytica 2018 election interference, LinkedIn's data breach of 700m users in 2021 or AWS's recent 1 hour outage taking out millions of services like Netflix. How about all the 'fake news' that's floating about in cyberspace. Even major business deals are being thwarted due to a lack of Digital Trust – Elon Musk walking away from his Twitter bid was linked to 'false and misleading representations' due to the number of fake and spam accounts on the platform.
As the old Dutch adage goes, 'trust arrives on foot but leaves on horseback', but a more contemporary version might be 'trust arrives on a Segway but leaves in a Tesla Model S (in Ludicrous mode!)'. Unsurprisingly, we've seen big tech brands like Facebook, Google and Amazon in the top 4 most distrusted brands in Australia2.
Expectations are changing
As the cyber threat landscape evolves, so do regulations, technology and attitudes. Regulators are struggling to keep pace, companies are seeking new ways to manage digital trust, while their customers are becoming exponentially more demanding. It's simply not enough for digital products/services to be 100% available and implemented with strong cyber security controls – customers expect these things plus frictionless experiences and value for money, while also holding brands to high ethical standards.
Governments and businesses shouldn't therefore think of Digital Trust as purely a cost of doing business or simply a ticket to play. Digital Trust is fast becoming a point of differentiation – not only an enabler for the business, but part of an organisations value proposition. Examples of this shift include the meteoric rise of CISO's who have an increasingly far-reaching strategic role within organisations; product teams are prioritising features to improve areas such as identity, privacy and fraud in their offerings; CFOs are allocating more and more cyber investment in their capital plans; and major brands are driving marketing campaigns that are all about Digital Trust, such as Apple with their recent 'Privacy. That's iPhone' marketing campaign, bringing to light how personal data is being traded by powerful data brokers.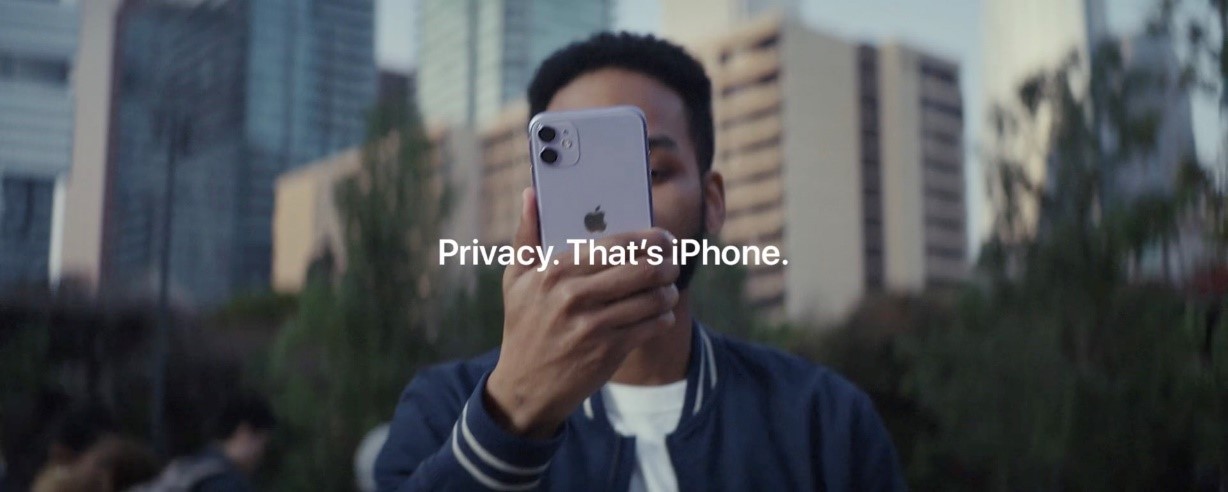 Digital Trust & Innovation
We can even take this a step further. Developments in Digital Trust are also enabling new business models that weren't possible or trusted before in the digital economy. Examples of some of these developments include decentralisation/blockchain, consumer data right, web 3.0, self-sovereign digital identity, zero trust security, and biometrics, just to name a few. These technological advancements and social trends are driving many innovations that weren't around just a few years ago – such as digital property settlements, NFTs, supply chain transparency/sustainability, smart contracts, eVoting, biometric enabled airport check-in & boarding, high-value digital banking transactions, digital government services and verifiable credentials… the list goes on.
We're witnessing an evolution of where Digital Trust sits in the pecking order for most organisations – from what was once an annoying cost centre to a source of differentiation and value creation.
What's common across many of these developments in Digital Trust are the principles of privacy, control, choice, transparency and identity. In our next piece, we'll cover how digital identity, as a key instrument of digital trust, can help society thrive in a digital world, and why Australia isn't there yet.
References: 1)https://www.edelman.com/trust/2021-brand-trust/brand-equity 2)https://www.interest.co.nz/sites/default/files/202201/AustraliasTop20TrustedDistrustedBrandsSep21QtrWebinarReport.pdf